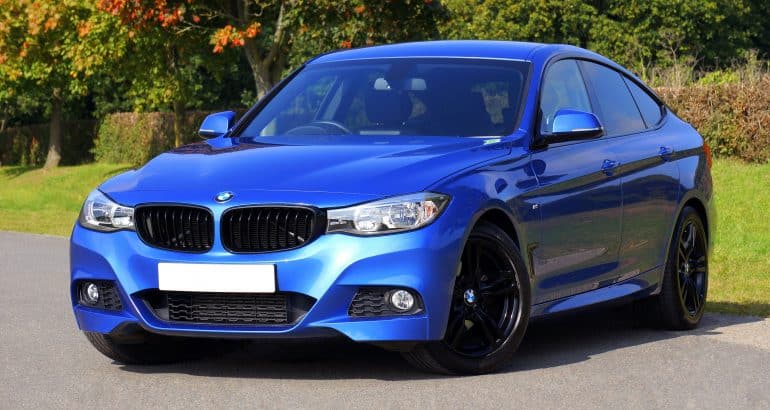 Valuation Tools And Databases
Kelly Blue Book
Interesting enough the most famous valuation tool is likely Kelly Blue Book (KBB). While a number of years ago this was actually a blue book that car dealerships and insurance companies can use, most of this information is no online. While KBB is more popular in the dealership business, they are owned by Cox and license their data to a number of different companies.
NADA (National Automobile Dealers Association)
Another popular database of values is from NADA. NADA stands for the National Automobile Dealers Association. NADA has been cataloging used car values for decades. Their primary goal with their valuation is to provide information to dealers about the value of used cars – what they should expect to pay for trader ins and what they can hope to get at retail.
While NADA database is not specifically insurance related, it can provide a third party source of potential value.
In our experience, don't expect a massively different valuation between NADA, KBB and CCC, though they can be worth comparing.
Hagerty Valuation
Hagerty has done probably the best good job of creating enthusiast value database. While primary focused on attracting leads and serving as a tool for their insurance needs, it's certain a great tool. A number of mainstream companies use Hagerty's tool when offering enthusiast or collector coverages. Hagerty's tool is has it's limitations though, as it only effective with more popular enthusiast and collector cars.
Getting An Appraisal
In the event you need a car appraisal, there are a number of industry associations with auto appraisers to help you find one. Independent auto appraisers, just like the appraisers for your home, take your unique vehicle and situation and find comparable sales and appraisals to help determine an accurate value.
Appraisals can be useful if you need additional documentation on the value of your vehicle or if you don't have an agreed value policy and must establish value after the fact. Still, it is important to note that just because you get an appraisal that is different than the CCC or other valuation your insurance company used, doesn't necessarily mean you'll get that amount.
Finding An Appraiser
In most cases you'll need a certified appraiser. Here are a few organizations to help you find appraisers if you ever need one. They generally require all of their appraisers to be certified. We would not recommend using an appraiser who is not certified.
Appraiser Directory Links
Below are links to the appraisers directories for appraisers in Atlanta or Georgia. For more information on each organization, check out our complete blog post on car appraisals resources.
The American Society of Certified Auto Appraisers
International Automotive Appraisers Association
Independent Auto Damage Appraisers Association
Bureau of Certified Auto Appraisers/IACP Certified
Insurance Valuations
The vast majority of mainstream insurance companies do not have their own valuations or appraisals. In fact, about 80% of the largest insurance companies use a service called CCC Valuations. CCC is a company that uses technology to track the resale values of cars and has established a data of valuations.
CCC Valuations are generally the basis for Actual Cash Value insurance policies, and generally is also referenced in many stated value policies. If you are not familiar with these terms, you can learn more about the difference between actual cash value, stated value, agreed value and other policies types in another recent blog post we did.
Hagerty Valuation
Progressive and State Farm both use Hagerty's database for their collector offerings. The Hagerty database is generally far closer to the actual enthusiast market than CCC valuations. Also if you have Hagerty insurance, or your insurance company uses Hagerty under the covers (spoiler alert, many to), they likely use Hagerty's valuation tools.
We should also note that your insurance company is not obligated to use Hagerty's valuation.
Current Valuation Trends
After a drop in the early part of 2023, driven by rising interest rates, macroeconomic uncertainty and a cooling economy, March saw a dramatic jump back near late Jan/early Feb's index. In fact, the index is still only about 10% off peak highs from end of 2022/beginning of 2023.
Enthusiast Car Values Index – Updated March 2023
Our partner ShiftAtlanta recently noted the following assessments of valuation trends for car enthusiasts:
Project cars – those that are at peak maintenance but bottom of desirability are experiencing a noticeable decline in pricing. Still, these prices remain well elevated over historic levels, there is a clear value opportunity developing.
Secondary cars are attempting to hold their value. Macroeconomic pressure is forcing more buyers of desirable, but not highly sought after cars to sell. Still, much like the housing market, there is such as a huge backlog of buyers that even with new supply and buyers dropping out, sellers still maintain a fair bit of leverage.
While the highest peak pricing and dealer markups is easing a little, there still remains significant pricing pressure on the most desirable cars
You can learn more about valuation trends and how they can impact your insurance coverage.
Shift Brokers Can Help You Navigate
Shift Brokers is car insurance for car enthusiasts. We can help you understand the how different carriers will value your specialty car. In addition, we can help you select from insurance companies that will get you the kind of service and coverage you need. And because we are car enthusiasts and specialize in policies for car enthusiasts, we can help you navigate the unique needs and situations only car enthusiasts find themselves in. The best part is, because we are brokers, we represent you, not the insurance companies. There is never any obligation to work with us.
Contact Me About My Insurance Needs Or Questions
Informational Purposes Only
As with all of our blog posts with tips and suggestions about car insurance for enthusiasts, these are intended as general information. The specifics of your policy and carrier may differ. The information in this blog post is not intended to be formal insurance advice. However, if you'd like to talk to a licensed agent about your specific needs or questions, get a quote. Always