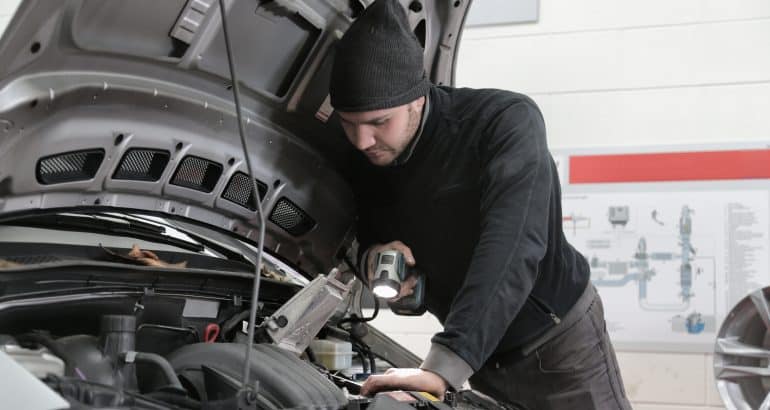 If you are looking for an appraisal for your collector, high value, rare, unique or specialty car, below are a list of directories and resources you can use to find a certified appraiser. Shift Brokers recommends you only work with a certified appraiser who is familiar with appraisals for your type of vehicle in your specific situation of need.
We also don't recommend reaching out to an appraiser until you truly know you need one. For most agreed value policies you won't need an appraisal unless it is particularly high value or there is a unique situation where your insurance company requires one.
Directory Of Certified Appraisers In Georgia
ASCAA is an organization dedicated solely to the Auto Appraising Industry. Their approach is to make sure all auto appraisals in America adhere to the Society's Standards, Ethics, Quality and Methodology.
ASCAA certified appraisers are experts. They are required to go through their meticulous ASCAA certification process ensures that ASCAA-certified appraisers are accurate, impartial, and credible. They deliver independent valuations that assure automobiles are appraised at its fair market value.
Click To See The American Society Of Certified Auto Appraisers Directory Of Appraisers In Georgia
The IAAA has a strict Code of Ethics and the Uniform Standards for Automotive Appraisal Procedure (USAAP). They are a first in the automotive appraisal industry, in that they are specific & unique to the community that IAAA automotive appraisers serve.
The Association members are represented and identified on the advisory board of the J.D. Power N.A.D.A. Classic, Collectible and Special Interest Car Appraisal Guide. IAAA appraisals have specifically been used as a determining factor by Judge's in cases. While there is no guarantee that will happen in every circumstance, it says a lot about the quality of methodology.
Click To See International Automotive Appraisers Association Directory Of Appraisers In Georgia
Our Certified Auto Appraisers have experience appraising fine automobiles as featured in Hemmings Motor News, Barret-Jackson Auction Company, Mecum Auction Company, RM Auctions, Russo and Steele, & Worldwide Auctioneers. BCAA/IACP appraisers work on antique, vintage, classic, and modern cars. They have been used for insurance, court ordered appraisals, loans and investments.
Click To See Bureau of Certified Auto Appraisers/IACP Certified Appraisers Directory In Georgia
Click To See Independent Auto Damage Appraisers Association Directory Of Appraisers
We should note that these organizations have their own methodology and certification process. The information below about each organization was furnished by the organization and shouldn't be considered a review or endorsement.
---
The resources above are provided for informational purposes only. Shift Brokers does not endorse any specific appraiser or appraisal/adjuster organization.
Shift Brokers Can Help You Navigate
Shift Brokers is car insurance for car enthusiasts. We can help you understand the how different carriers will value your specialty car. In addition, we can help you select from insurance companies that will get you the kind of service and coverage you need. And because we are car enthusiasts and specialize in policies for car enthusiasts, we can help you navigate the unique needs and situations only car enthusiasts find themselves in. The best part is, because we are brokers, we represent you, not the insurance companies. There is never any obligation to work with us.
Contact Me About My Insurance Needs Or Questions
Informational Purposes Only
As with all of our blog posts with tips and suggestions about car insurance for enthusiasts, these are intended as general information. The specifics of your policy and carrier may differ. The information in this blog post is not intended to be formal insurance advice. However, if you'd like to talk to a licensed agent about your specific needs or questions, get a quote. Always