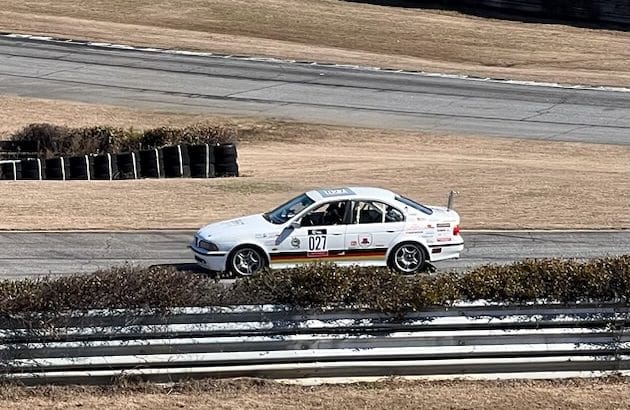 The Situation
We recently worked with our partners over at ShiftAtlanta to help one of their members obtain insurance for a dedicated weekend track day car, which they had recently purchased. However, to avoid the hassle of having to tow the car each time they wanted to attend a track day or drive on track, they wanted to insure the car and tag so it was legal to drive on the street.
They initially called their mainstream insurance company, which just happened to be one of those highly desirable military membership insurance companies. They were quoted for liability only insurance.
The Challenge
For car enthusiasts with a dedicated track day ** or race car** that is still street legal, insurance options can often be limited or challenging.  Many mainstream insurance providers charge high premiums for basic liability only or liability with uninsured motorist policies for "3rd cars".  In addition, most traditional insurance policies exclude modifications and racing parts.  So getting true replacement value for your weekend track car in event there is an unexpected incident could leave you holding the bag.
The ShiftAtlanta member reached out to us when they got their quote from their existing, military membership organization. Despite driving few miles annually, primarily to and from local tracks, and requesting liability only insurance, they were surprised at the relatively high quote they received.
Their mainstream, military membership insurance quoted them $116/mo for liability only insurance.
Another issue we've seen car enthusiasts run into is despite the multi-car discounts offered by mainstream carriers is that liability only rates for additional cars can be highly elevated. Despite what you tell your insurance company, most carriers treat them like commuting cars from a risk analysis standpoint.
The Solution
Enthusiast friendly insurance companies often present a better value proposition in this situations than mainstream companies. In addition to better understanding the usage pattern, treating them like hobby cars rather than commuter vehicles, they also understand that there is a unique value to these vehicles.
Track cars often have aftermarket suspension and brake parts, as well as safety equipment, that traditional insurance companies would struggle to understand and often outright exclude. But included these items in the agreed value of a policy, we can help insure that
We were able to quoted this particular track only** car with agreed value coverage for liability and comprehensive for less than $33 a month*. That's less than a third of the same car and driver with their mainstream carrier, and with vastly better coverage.
Many car enthusiasts often just assume that liability only coverage on their regular insurance policy is the only option available for a weekend track car. Not only is it not the only option, but in a surprising number of cases it might not even provide the best coverage or be the most cost effective option.
Disclaimers And Additional Information
Of course, every driver, household, car and policy will be different. These quotes are intended as examples of what is possible and should not be considered typical, representative, or even likely. There are many factors that can influence the quoted amounts. Our goal here isn't to provide example quotes, but to illustrate what may be possible by evaluating your options with other insurance carriers, particularly those who specialize in the needs of car enthusiasts.
While we identified during the application that this car does attend track days, you should always review your policy to understand what is covered and when. Additionally, insurance discussed here is only applicable to the car when driven on the street and stored secured at the insureds home. The insurance discussed does not include track day insurance, or cover any incident on track.
The insured discussed here is closely related to Shift Brokers, coming from our partner ShiftAtlanta.
* Actual quote for a dedicated track car vehicle. Eligibility, premium and conditions will vary greatly based on driver, car and policy. Not all cars or drivers may qualify and nothing in this is intended to be an offer for insurance, a guarantee of savings or a reduction in premiums. Please contact us to get discuss your specific situation and potential quote.
** No part of this quote provides coverage for on track or racing incidents. Always obey all laws and driving rules.
Informational Purposes Only
As with all of our blog posts with tips and suggestions about car insurance for enthusiasts, these are intended as general information. The specifics of your policy and carrier may differ. The information in this blog post is not intended to be formal insurance advice. However, if you'd like to talk to a licensed agent about your specific needs or questions, get a quote. Always
Shift Brokers Can Help You Navigate
Shift Brokers is car insurance for car enthusiasts. We can help you understand the how different carriers will value your specialty car. In addition, we can help you select from insurance companies that will get you the kind of service and coverage you need. And because we are car enthusiasts and specialize in policies for car enthusiasts, we can help you navigate the unique needs and situations only car enthusiasts find themselves in. The best part is, because we are brokers, we represent you, not the insurance companies. There is never any obligation to work with us.
Contact Me About My Insurance Needs Or Questions