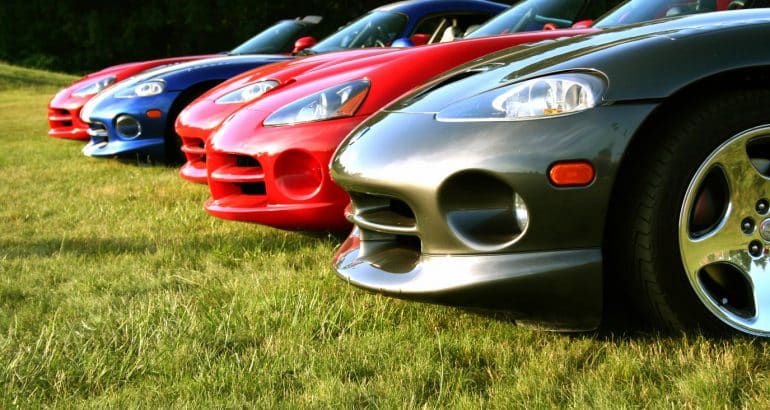 Shift Brokers is excited to be a presenting sponsor of the 16th annual Santa's Toy Run, featuring their second annual car show.  Our goal is not only connect with car enthusiasts to talk about their unique car insurance needs, but to support our community through this one of a kind event at the iconic Michelin Raceway Road Atlanta.
The best parts of "Santa's Toy Run" are the recipients, kids of all ages. The directors at NASA- SE have graciously agreed to exchange "Tickets for Toys." Everyone who attends the races and donates a new unwrapped toy or a gift card that has a value of $20 or more will receive an exclusive all access 2 day pass to watch the best sports car racing in the southeast; what a deal! These donations, gift cards & toys will be distributed locally to qualified, well deserving kids, teens, or families in their true time of need.. They are counting on us for help!
Santa's Toy Run will host their Car Show at Michelin Raceway—Road Atlanta in Braselton, GA from 11 am till 2 pm. The Car Show & Toy Drive will benefit local children in foster care, group foster homes, and in domestic violence shelters plus the organizations providing care for them during their true time of need. Registration is $25 and a new unwrapped toy/toys or gift card/cards valued at $20 or more (More Encouraged).
Shift Brokers sees this event as the perfect opportunity to showcase our continued commitment to the grassroots motorsports world. We have a unique focus is on car insurance for grassroots track enthusiasts, endurance racers and time trials through on on street and on track insurance. Shift Brokers understands the nuance because not only are we grassroots racers ourselves, we only specialize in insurance for car enthusiasts.
This event provides an opportunity to enjoy a day at the racetrack while contributing to a great cause by proudly providing for local children in need during the holiday season for our 16th consecutive year. It's a wonderful way to make a difference in your community while enjoying the world of cars and top-notch sportscar racing. A true motorsports cornucopia!
As part of our presenting sponsorship we have donated $1,000 in total to Partnership Against Domestic Violence Fulton County and Peace Place.