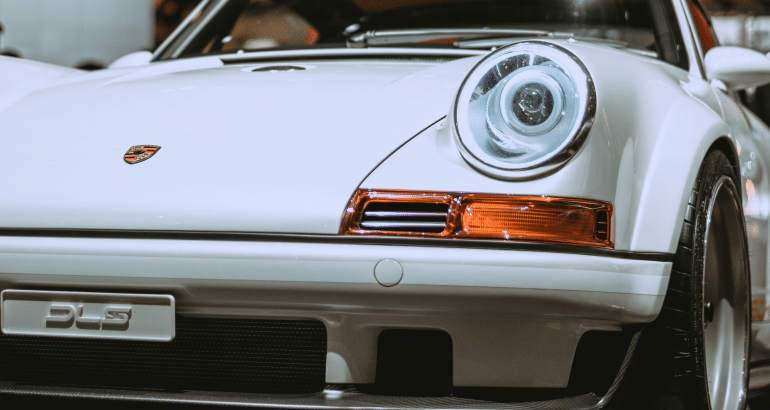 The Situation
We were request to quote insurance for an owner of a 1985 Porsche 911. They regularly drove their classic Porsche to car meets and on the weekends. They added their car to their regular insurance policy with the rest of their cars.
Their policy was with a mainstream carrier, one you regularly see commercials for on TV. They had stated value coverage at about $50,000. However, their annual policy was nearly $3,000. While they expected to pay more than typical, they couldn't help but feel their policy cost was high.
The Challenge
This owner, like many classic car owners, was also worried that their use of the car didn't meet traditional definitions for classic car insurance. While they didn't commute in their car, they do drive it several times a week and most weekends. Due to this, they felt that many of the traditional classic car insurance companies wouldn't be a fit, often due a concerning language in their policies or marketing.
Additionally, the owner was just over 30. They assumed that they would not have access to the agreed value insurance, and that their age was a significant factor in the higher price from their traditional insurance company.
Additionally, we felt the valuation provided, and by nature, the stated value policy didn't provide the best protection. Porsche valuations have dramatically increased in recent years. The owner and our agent agreed that true replacement value was likely more accurately $65,000. The owners Porsche, while not flawless, was a beautiful example of an iconic 1985 911. An given these were the Porsche models that truly brought the 911 to the mainstream in America, they are becoming more desirable and collectible by the day.
The Solution
The market for classic Porsche 911s like this is vastly different today than just a few years ago. It is much more common in todays market to find options that allow for regular driving. For non-commuting cars there are a variety of insurance companies that routinely cover street driven cars with agreed value coverage.
In addition we were able to get quotes from multiple companies, all that allowed the owner to drive the car regularly. The owner was able to compare the quotes side by side. Though in this particular instance there was one company that was noticeably more competitive price wise.
We were able to quote this particular classic Porsche 911 car with agreed value coverage for almost half of what they were paying their traditional insurance company for stated value coverage*. The quote saved them almost $1,500 a year for better coverage at a higher valuation.
One area that helped with the availability of quotable options is that the Porsche was garage kept. Additional, the owners age of 30 was not a concern, particularly given their clean driving history. In fact, many enthusiast friendly companies offer very competitive rates for drivers starting at age 30.
Shift Brokers was able to address every concern this owner had with their insurance coverage: Overall price, moving to Agreed Value Policy with a valuation that was closer to true replacement cost and coverage that allowed them to drive regularly.
Disclaimers And Additional Information
Of course, every driver, household, car and policy will be different. These quotes are intended as examples of what is possible and should not be considered typical, representative, or even likely. There are many factors that can influence the quoted amounts or even the availability of quotes.
Our goal here isn't to provide specific quote examples, but to illustrate what may be possible by evaluating your options with other insurance carriers, particularly those who specialize in the needs of car enthusiasts.
You should always review your policy to understand what is covered and when. Additionally, insurance discussed here is only applicable to the car when driven on the street and stored securely. The insurance discussed does not include track day insurance, or cover any incidents on track.
The insured discussed here is a friend to management at Shift Brokers.
* Actual quote for a 1985 Porsche 911 with $65,000 of Agreed Value Coverage at 300/100 Eligibility, premium and conditions will vary greatly based on driver, car and policy. Not all cars or drivers may qualify and nothing in this is intended to be an offer for insurance, a guarantee of savings or a reduction in premiums. Please contact us to get discuss your specific situation and potential quote.
Informational Purposes Only
As with all of our blog posts with tips and suggestions about car insurance for enthusiasts, these are intended as general information. The specifics of your policy and carrier may differ. The information in this blog post is not intended to be formal insurance advice. However, if you'd like to talk to a licensed agent about your specific needs or questions, get a quote. Always
Shift Brokers Can Help You Navigate
Shift Brokers is car insurance for car enthusiasts. We can help you understand the how different carriers will value your specialty car. In addition, we can help you select from insurance companies that will get you the kind of service and coverage you need. And because we are car enthusiasts and specialize in policies for car enthusiasts, we can help you navigate the unique needs and situations only car enthusiasts find themselves in. The best part is, because we are brokers, we represent you, not the insurance companies. There is never any obligation to work with us.
Contact Me About My Insurance Needs Or Questions