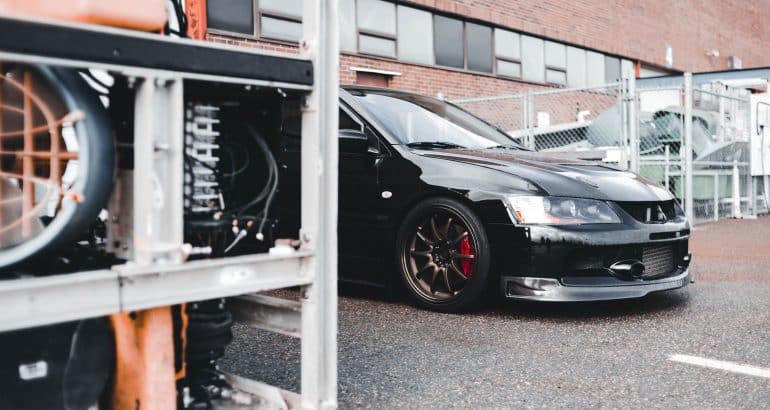 Let's make sure we cover the basics first. There are three parts to insurance, comprehensive, collision and liability. In Georgia, you are required to have liability insurance as it covers damage that to someone else's car/property that you were deemed responsible for having caused. The second is Comprehensive, that covers theft and damage from natural occurrences such as a tree falling on your car. Lastly, there is collision insurance that pays to repair YOUR vehicle in an at fault accident. Beyond that, there are other add on policies for uninsured motorists, towing, and covering other special circumstances that would otherwise be excluded.
It's not common for insurance companies to offer additional coverage for modifications but it's not impossible to find. There are available policy endorsements (add on coverage) called a Custom Parts and Equipment policies that cover non-factory parts. However, If something like that is not available from your insurer another strategy is to document the items that you have changed on the vehicle, assign a value to those items, and if I loss occurred, submit that information to your claims adjuster. It's not guaranteed that the insurer will agree with your value assessment or pay you for the modifications but you certainly will have a fighting chance of recovering some of your money. Good documentation is going to include photos and original receipts for money spent on parts and service/installation. They won't pay you for the time you spent wrenching in your garage, so don't ask.
If you can find an insurer that will do an agreed value policy (you and your insurer both agree on your cars value regardless of what current street or appraised value is), that might be a big help for certain owners with lots of money invested. Just do yourself a favor and check in once a year so that you can account for the ebbs and flows common in valuation. An Mitsubishi Lancer Evolution for example could likely be worth 10-15% more right now than it was a few years ago. As the popularity of a certain make and model changes, so can value.
Shift Brokers Can Help You Navigate
Shift Brokers is car insurance for car enthusiasts. We can help you not only navigate insurance rules and policies. And because we are car enthusiasts and specialize in policies for car enthusiasts, we can help you navigate the unique needs and situations only car enthusiasts find themselves in. The best part is, because we are brokers, we represent you, not the insurance companies.
Request a quote and lets start talking cars.