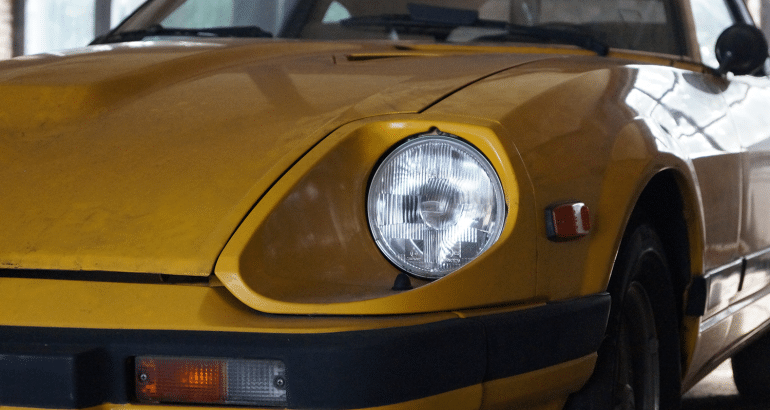 Shift Brokers is excited to announce that we now offer the ability to purchase Georgia Title Bonds online. Title Bonds, also know as Surety Bonds, are a required piece if you purchase a car without a title in Georgia, usually from a seller who owns the car but has lost the title.
With our online title bond purchasing system we've streamlined the process. We offer straight forward pricing, include real time estimates. Simply give us your contact information and a few details about you, the specifics about the car, the sellers contact information and make a payment. Bonds under $25,000 have express underwriting and are generally issues within hours.
Your bond will be delivered digitally to you, all you need to do is fill out the forms, print, sign and notarize the document.
Why Do You Need A Title Bond?
A title bond is a required step in order to obtain a title if you've purchase a car without a title in Georgia. In Georgia the title bond must be 2x the state calculated value of the vehicle, which you can obtain by calling the DMV.
If you do buy a car without a title in Georgia and are having trouble obtaining a title, we've got a complete run down of what you need to obtain in terms of documentation and inspections. While it's an involved process, it's not necessarily difficult and is usually completed in a few days to weeks. You'll usually have a tag in the same time period, and a title in the mail a few weeks after that. It's not worth dragging the process out if you have a car without a title.
Why Enthusiasts Are More Likely To Need Title Bonds
At Shift Brokers, we understand why car enthusiasts have regular needs for surety bonds. While for the general public there is probably little reason to buy a car without a title, for car enthusiasts it's not a terribly uncommon thing.
Many rare and collectible cars, or "barn finds", as they are sometimes known may have sat for years or decades. Titles may have been lost. The owners can request a replacement title, which we recommend if possible.
In addition, less desirable cars, like those without titles, salvage titles and other blemishes make great race, drift or track car platforms. There is often little sense in buying a full priced car just to race. In some of those cases, you may not even want to get a license plate. Still, for proving you are the legitimate owner you'll want to address the title issues. The lost title process and a title bond provides that opportunity.
What To Look For In A Title Bond in Georgia
Whether you get a title bond from Shift Brokers or not, we do recommend you ensure the bond adheres to the following:
The bond amount must be two (2) times the state assessed value of the vehicle, but not less than $5,000. You can call the DMV at 1-855-406-5221 with the VIN and request the bond amount. They usually tell you the bond amount, already doubled, but be sure to ASK what was quoted so you can get it right. If the bond amount is wrong they will reject your title.
The bond issuer must be authorized to offer title bonds in the state of Georgia. When selecting a bond company be sure to get one that is authorized to offer title bonds and will provide the correct paperwork.
Shift Brokers Title Bonds are all underwritten by companies authorized to sell title bonds in Georgia. While we do not have a way to validate the bond amount, you can use the above information to ensure you are getting the correct value.
Why Buy A Title Bond Through Shift Brokers?
Shift Brokers is the ideal place to purchase a a surety bond for your lost title needs. Here's why:
We're a local insurance agency based right here in Atlanta in case you need any support with your bond needs.
Simple, straight forward premiums – starting at just $10 per $1000, with a minimum of just $100
Express underwriting for bonds under $25,000, fast underwriting in most cases.
Bonds up to $100,000, and beyond**
Straight Forward Applications for most bonds
We are an licensed Georgia insurance brokerage and we only sell title bonds that are authorized in the state of Georgia.
Pay online and the complete paperwork package is digitally delivered
We understand enthusiasts car and collector vehicles, so there is no awkward conversation about why you may be buying a car without a title.
Perfect for race cars, dedicated track, drift cars, barn finds, modern classics and more
* Premium estimates are based on the amount of the bond, with a minimum of $100.  Starting at amounts are not guarantees of premium prices.  Actual bond premium may vary based on application and underwriting.  
** Bonds above $25,000 generally take 1 business day to underwrite, but timing may vary. Bonds over $50,000 may require additional underwriting.
About Shift Brokers Title Bond Services
Just fill out our online Georgia Title Bond form. You'll get an estimated premium. With express bonds you'll be able to pay online and your bond will be digitally delivered in under a day in most cases.
All quotes and estimates are subject to change based on your application. Payments submitted are done so based on estimated quotes, and all payments will be applied to the actual premium. All quotes are no obligation. We never sell your information to third parties. and only provide as part of quoting underwriting and selling insurance. See our privacy policy for more details. Third parties may have their own privacy policies and conditions.
Shift Brokers Georgia Title Bond products are underwritten by United Casualty And Surety Insurance Company. In the event Shift Brokers is unable to obtain a bond through United Casualty, additional options may be presented. Additional application information and a change in quote or premium may be required.
Nothing in this blog posts or with our online application should be considered a guarantee of coverage or acceptance of an application. Quotes and services described are for Georgia authorized Motor Vehicle Title Surety Bonds only. Shift Brokers is not providing legal advice or other services related to the titling process. Please visit our blog or the state of Georgia for more information about the titling process and conditions in Georgia.