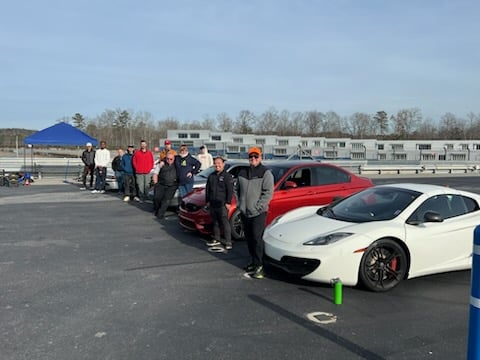 Shift Brokers was excited to celebrate our opening with a Launch Party and Private Client Day at Atlanta Motorsports Park. Over a dozen drivers enjoyed driving education and track day time, plus an autocross course. The event focused on safety, fun and most all of meeting other car enthusiasts.
Driver skill varied from highly experienced to first timers at the track. Cars ranged from BMWs to 911s to McLarens. We also had a chance to show off our sponsored endurance race car, Team Nein Blinker.
Shift Brokers had a chance to share more about our insurance offerings for car enthusiasts. It also provided a great opportunity to showcase why we exist. Most people who drive on track had no idea their regular insurance wouldn't cover an incident. Of course, thankfully our day was incident free, its important to have a broker who knows about the unique needs of car enthusiasts.